Events & Courses
I have decided to stay with a virtual format for most of my courses for the fall and winter. I might offer some workshops in person but I am not ready to host regular indoor events in my studio at this point.
To register for any of the events, please click on the event title or in case of different registration options on the applicable option to be directly transferred to the registrations page. All times are stated in Eastern Time. All fees are stated in Canadian dollars. As soon as you have registered, I will send you the link to the event. The registration deadline is at 10 pm the day before an event except otherwise noted. You will find more information for each event and the list of materials on the registration page.
If you do not feel comfortable entering your address when you register, please replace it with 1270 Kinsella Drive, Cumberland, ON, K4C 1A9.
All events are suitable for beginners. If you are already more advanced, I will encourage you to stretch your limits.
Needle Felting Workshops:
If you love wool and want to explore the relaxing craft of needle felting, I invite you to my workshops. You will create a needle felted painting of beautiful flowers. Are you intrigued?
During each felting workshop, you will :
learn needle felting basics
be guided in the creation of the project

receive additional support and resources in my private Facebook group
This workshop is for you if you:
want to learn how to needle felt
want to learn to create needle felted

paintings

enjoy learning in a small group
Click here to register for
Felting Experience – Beautiful Flowers, Monday, July 18 and 25, 2022, 6 pm to 8 pm, Zoom

CAN $150/person
Early Bird Price:
CAN $135/person until June 10, 2022
Kits for the workshop are available for CAN $35 + CAN $20 shipping (for Canada destinations only)
Purchase

here

.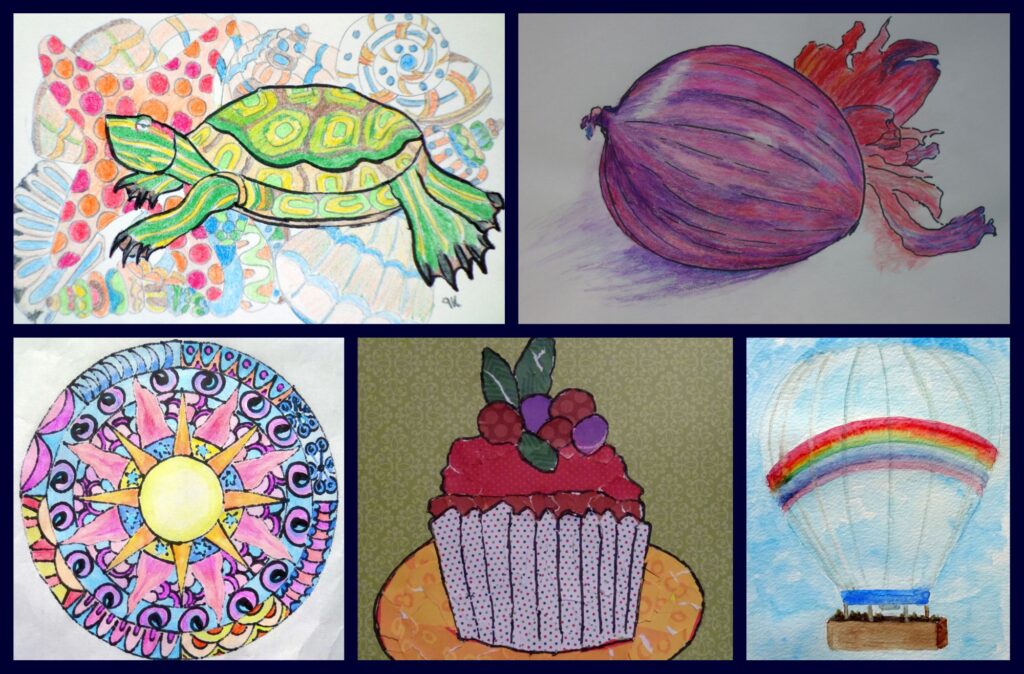 Unleash Your Creativity Kids
At this point, I have no plans for classes as most parents were looking for in-person courses. I will let you know when I will switch from virtual to in-studio instruction. If you have a group of children who want to create art by attending my online classroom, I will gladly offer a course for you. We need a minimum of 4 participants. For questions, contact me at info@KerstinPeters.ca.
The course is for children age seven and up, and teenagers.
We will work with different mediums to help expand your children's creative muscles.
We will draw, paint and create mixed media art.
This course is for your child if :
they love to draw and paint

you would like some guided art instruction for your child (children) in a variety of mediums
GERMAN:
For my Learn Basic German Through Art Courses please go here.
Courses run through the City of Ottawa
The City of Ottawa does not offer any art courses in their recreation centres until further notice.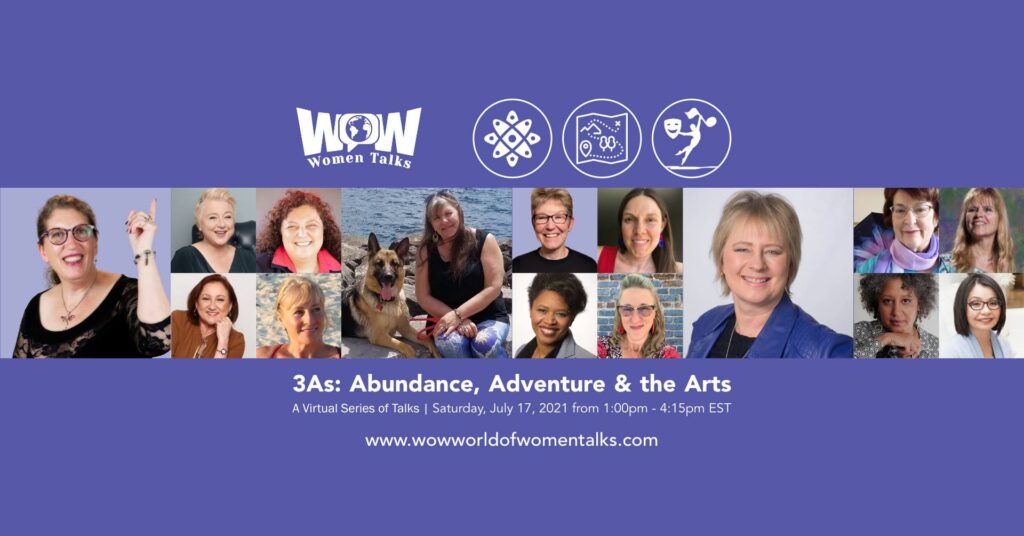 I was excited about the opportunity to talk about my passion for art and how it has helped me during my times of transitions.
Presented by WOW World of Women Social Network Inc. in collaboration with Design Your Plate.
Reviews:
"Kerstin Peters's workshops have helped me to become very creative.  Kerstin is a multi-talented artist who loves art and people.   In my case, she helped me see my potential, become more confident and daring as I learned and experimented.  That is an amazing gift!  Expressing myself through art (painting, collage, felting, mixed media) and enjoying art generally now enriches my daily life."
Francine C. (young retiree)
"I love Kerstin's artworks. I have attended a few of her short workshops & love her versatility in so many different mediums. I have found a couple of things I really enjoy."
Cynthia W.
"Kerstin is a patient and meticulous instructor. It's a A joy to attend her classes."
Cara Hancox
"Lots of fun and not intimidating . Kerstin makes it easy."
Marilyn Kasian
"Kerstin is an inspiration for artists. Thank you."
Diane Charlebois