Events & Courses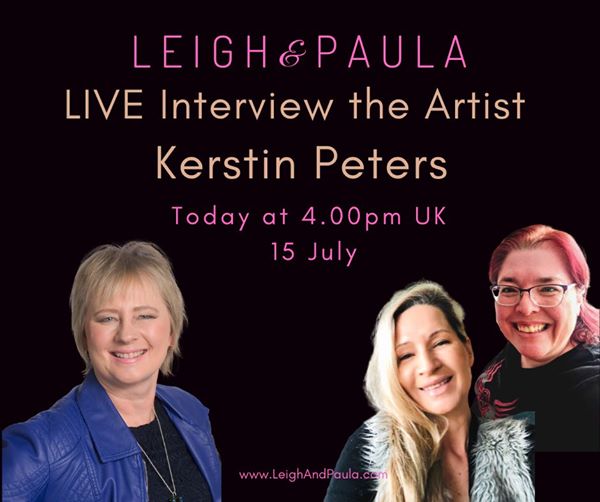 July 15, 2020 at 11 am ET live on Facebook. I will post the recording later for those that cannot watch it live.
Due to the COVID-19 situation, all workshops will be delivered virtually until further notice. It is important to make room for art and to connect with others. Depending on the developments, I might an offer outside workshop at the end of August. I will keep you updated.

To register for any of the events, please click on the event title or in case of different times on the time slot to be directly transferred to the registrations page. All times are stated in the Eastern Time.

Are you looking to do something to break up the Netflix days? Now is a great time to learn a new language. Combining language instruction with art projects, you will have lots of fun learning the German language, which is not as hard to learn as many believe.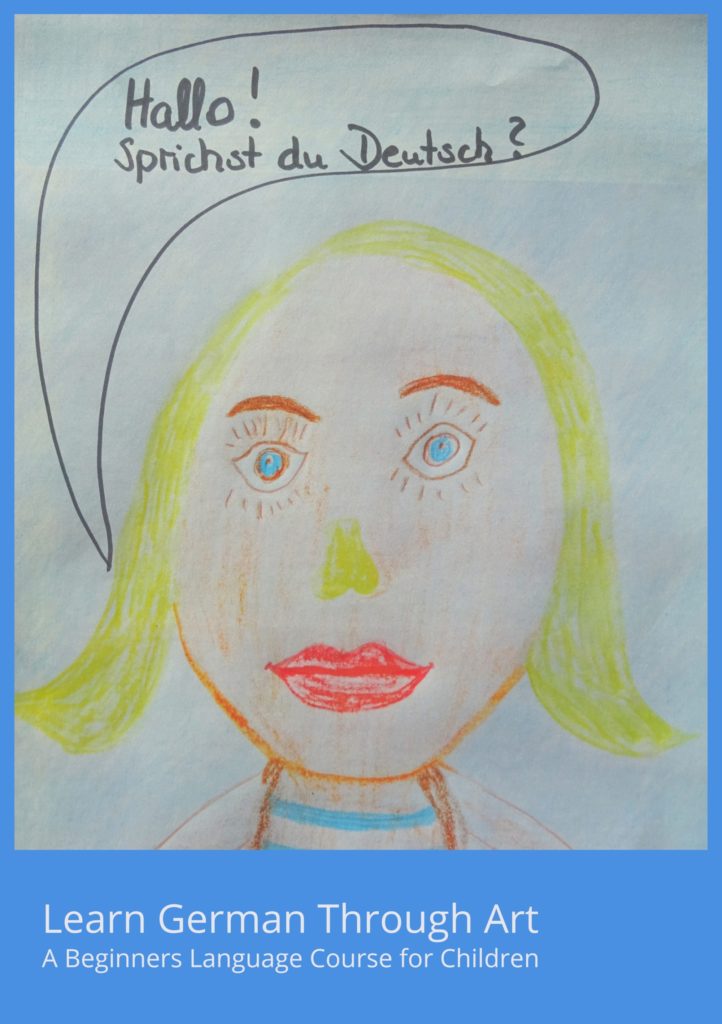 Learn Basic German Through Art for Children aged 6 – 12
daily 1.5-hour small group summer sessions (maximum 6 children)
August 17 to August 21, 1 pm to 2:30 pm:
That's Me: Talk about yourself, your hobbies, your likes and dislikes
I Love my Neighbourhood: Describe your home and the places you like to visit in your neighbourhood
August  24 to August 28, 1 pm to 2:30 pm:
I am hungry and thirsty: Asking for and offering things to eat and drink
Let's go to the Zoo: Getting to know the animals
The one week course consists of five 90-minute classes.
Each class will consist of an art project that is related to the vocabulary of each class.
Language material will be provided.
Art Materials: paper, pencils, coloured pencils, markers, crayons, old magazines, glue stick
Learn German Through Art Children: Thursdays, 17:00 – 18:00 starting September 17, $150/person, includes the language teaching material as a PDF file.
L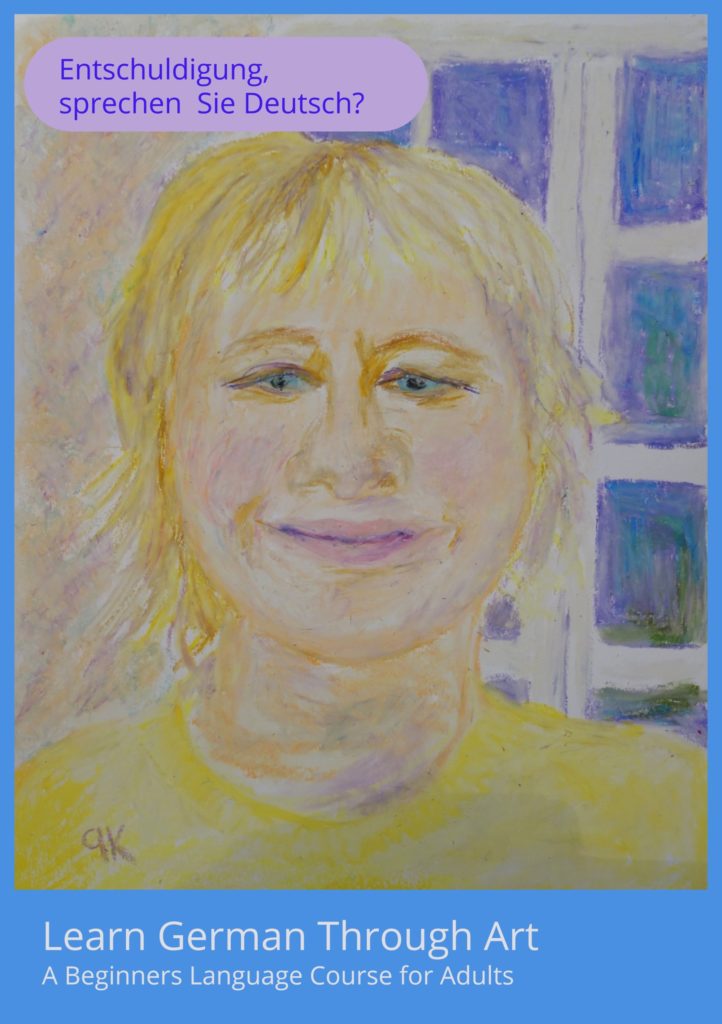 earn Basic German Through Art for Adults and Children 13+
Thursdays, 18:30 – 20:00 starting September 17, 10 weeks, $220/person, online.
Upgrade your experience with membership to a private Facebook group with bonus materials and additional support: $320/person for the course and the additional resources.
The 10 week course consists of one 90-minute class per week.
The participants will learn basic German.
Each class will consist of an art project that is related to the vocabulary of each class.
Art Materials: paper, pencils, coloured pencils, markers, crayons, old magazines, glue stick
Language teaching material will be provided as a PDF file.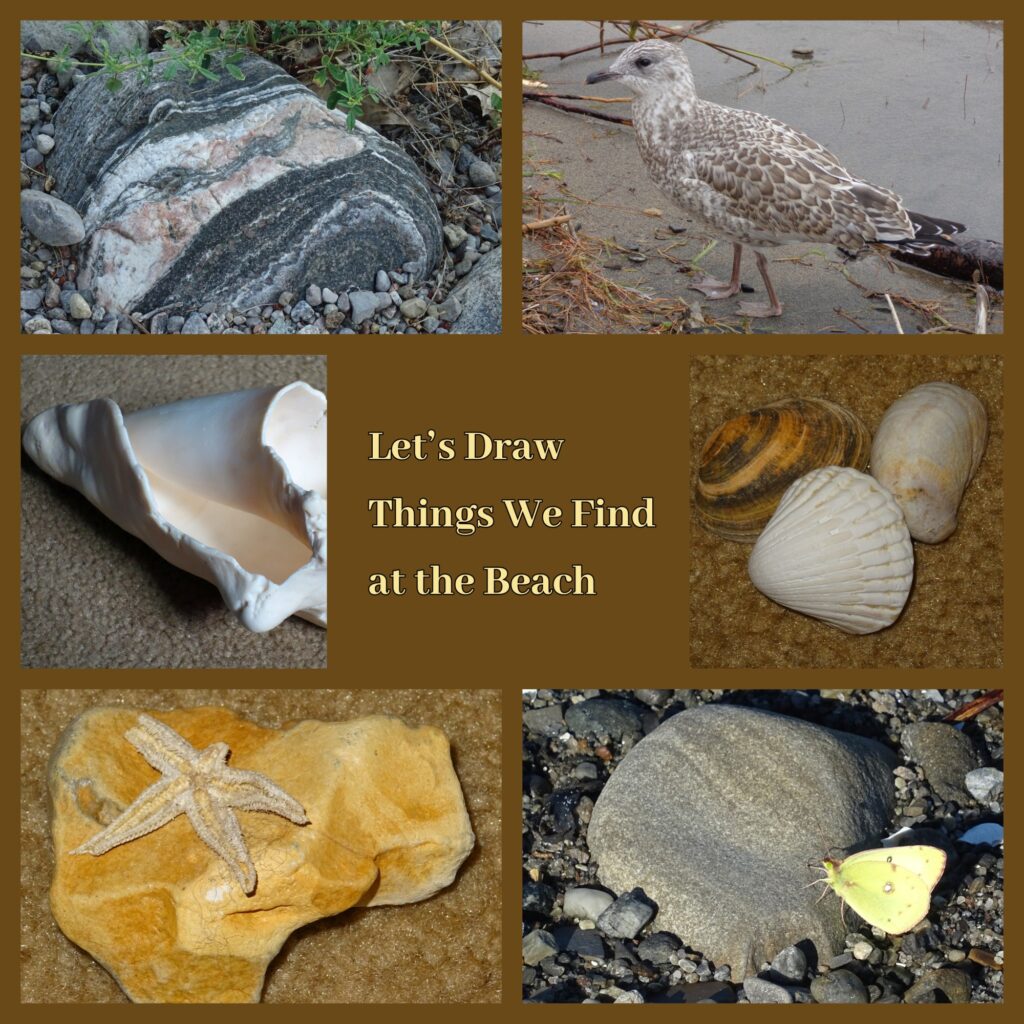 Let's Draw Things We Find at the Beach, July 15 –  August 19, 2020, 3 pm to 4:30 pm
We will start with single items and continue with groups of objects to create a still life composition.
You can send me a photo of something that you would like to draw.
Please vote for your favourite objects on my Facebook page https://www.facebook.com/KerstinPetersPaintings/.
Materials: anything that you have at home (coloured pencils, markers, pastels, crayons, watercolour)
maximum: 8 participants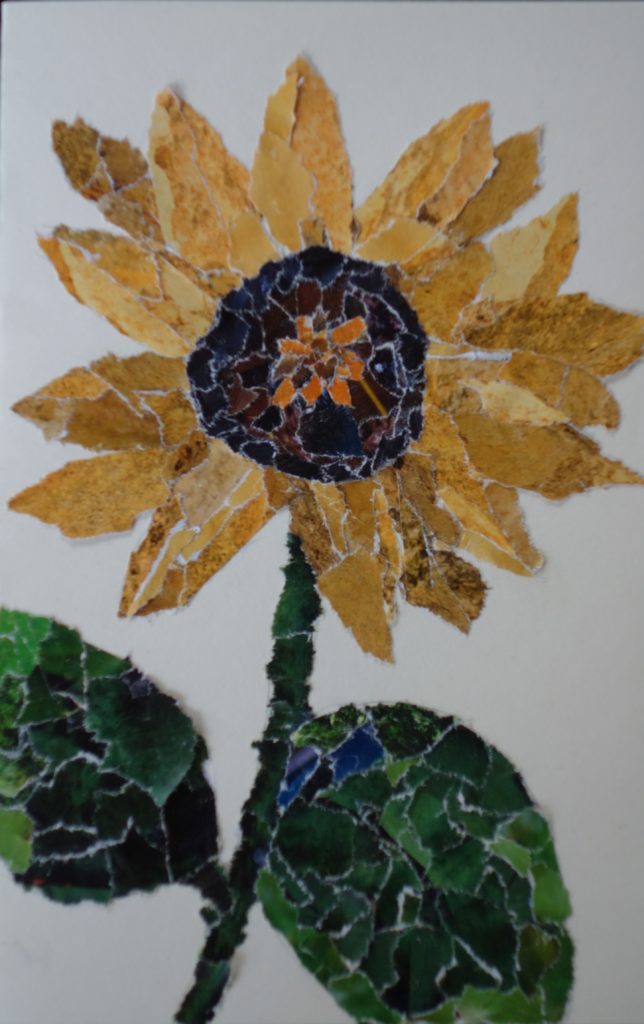 August Art Cafe: August 9, 2020, 2 pm – 3:30 pm, $ 10/ person
Sunflower Greeting Card

We will spend time together creating a beautiful sunflower greeting card, chatting and laughing. No experience is necessary. After your registration, I will send you the link to our virtual get-together.
Materials:
card stock paper in the colour of your choice
old magazines or photos
glue stick
Sunflower Felting Workshop: Sunday, August 23 and August 30, 2020, 11 am – 12:30 pm, $40/person

We will create a three-dimensional sunflower that can be pinned to a nice summer hat or used as a decoration.
The materials can be ordered for example at www.fibregarden.ca or www.amazon.ca:
Wool rovings in different shades of yellow and brown, about 25 g for one flower


Felting needles (2 – 3 in case you break one, if possible one fine, one medium)

one foam pad or an old cushion

beads, brown thread and needle (optional)
If you have never felted before, getting a starter kit will provide you with everything you need. You can buy kits at both Amazon and the Fibre Garden. As we are creating colourful flowers, it does not matter that you will not have a lot of fibre in a specific colour.
If you are looking for a nice variety of colours, I would recommend the following product: https://www.fibregarden.ca/product/corriedale-bag-of-nests-50-colours-500g/ which offers you 10g of each colour.
Please do not hesitate to contact me at info@KerstinPeters.ca if you have any questions.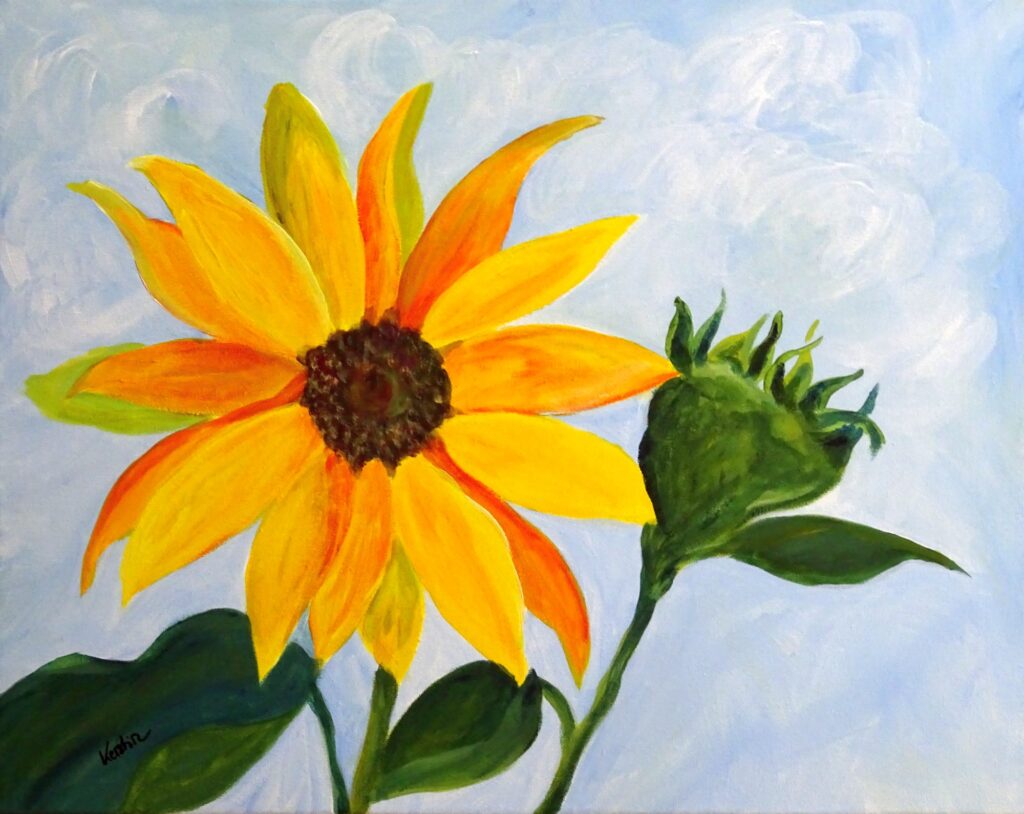 Outdoor Sunflower Painting Party, August 25, 2020: 11:30 am – 2:00 pm (rain or heat date: September 1, 2020), $35/person

Bring your lunch. I will bring the painting supplies. We will meet at Parc du Moulin in Rockland for a physically distanced painting party.  There will be a maximum of people from four social bubbles. I will reserve 4 tables so we can seat a maximum of eight people.
List of events for the rest of the year:
Felting Experience: every third Sunday of the month, 1:00 pm to 4:00 pm, starting September 20, October 18, November 15, 2020 $45/session/person or $120/3 sessions/person, limit 8 people per session
Let's Draw What's in Your Fridge Fall: Wednesdays, 3 pm to 4:30 pm starting September 16, 2020, limit 8 people per session, $65/session/person or $15/class/person
September Art Cafe, September 13, 2020, 3 pm – 4:30 pm: Fall Mandala
October Art Cafe: October 4, 2020, 3 pm – 4:30 pm
Pumpkin Painting Party, October 18, 2020, 3 pm – 5 pm
November Art Cafe: November 1, 2020, 3 pm – 4:30 pm
Angel Painting Party, November 29, 2020, 3 pm – 5 pm
Courses run through the City of Ottawa
There is no update on the start of new courses. I will inform you as soon as I receive any information.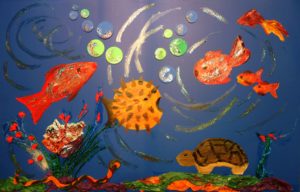 Mixed Media Mixing It
Your child's creative imagination will run wild in this dynamic and creative class. Kids will explore different mediums like ink, pencil and paint; and artistic styles and techniques like drawing, painting, collage, three-dimensional work and more.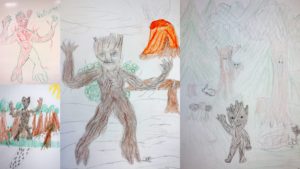 Cartooning and Comics
A young and free imagination can give cartoons personality – so watch characters and comic strips come to life! Draw and animate characters through studying figures, facial expressions, actions, perspective and using specialized illustration techniques.
Reviews:
"Kerstin Peters's workshops have helped me to become very creative.  Kerstin is a multi-talented artist who loves art and people.   In my case, she helped me see my potential, become more confident and daring as I learned and experimented.  That is an amazing gift!  Expressing myself through art (painting, collage, felting, mixed media) and enjoying art generally now enriches my daily life."
Francine C. (young retiree)
"I love Kerstin's artworks. I have attended a few of her short workshops & love her versatility in so many different mediums. I have found a couple of things I really enjoy."
Cynthia W.