Events & Courses

The following events are at 1270 Kinsella Dr, Cumberland, ON K4C 1A9, Canada. Pre-payment to reserve a spot is necessary. The maximum number of participants is between 8 and 10 people depending on the activity. All materials for the workshops and courses are included in the fee, except for the Art Circle and the Crafters Evening. Please do not hesitate to contact me at info@KerstinPeters.ca if you have any questions. For more information and to register for any of the workshops please go to https://www.kerstinpeters.ca/product-category/registration/.
For reviews of my services and products please scroll to the end of the page. Thank you.
Due to the first cases of COVID-19 in Ottawa, I have decided to cancel my events for the month of March. I will re-evaluate the situation on a weekly basis and might consider offering online workshops, something that I have used successfully to teach German. So far, I have resisted the move to teach art online but might change my mind as it is important to make room for art in this stressful time. We have to make sure that we do not isolate ourselves completely from each other. Zoom, Skype, Facebook and not to forget our phones offer ways to keep in contact. Please refer to the City of Ottawa cancellations with regard to any City of Ottawa programmes.

NEW: free weekly online meetings Fridays, at 3:30 pm for 40 minutes
This is the time to connect  – even when we are isolating ourselves in our homes.  If there is enough interest for a longer meeting, I will adjust the time accordingly. We will all work on our own creative projects from the comfort of our own homes. Please contact me for the link to the Zoom meeting.
NEW: 40 minute online Art & Crafts Projects, every Wednesday, at 3 pm and a repeat on Saturdays, at 11 am, $5/household

I will prepare a new project every week that we will work on together.  Once you have registered, I will send you a link for the live 40-minute session. I will be using the Zoom platform. To make sure that you do not have to go out hunting for materials, I will pick items that most people have in their home. The crafts will be suitable for adults and children.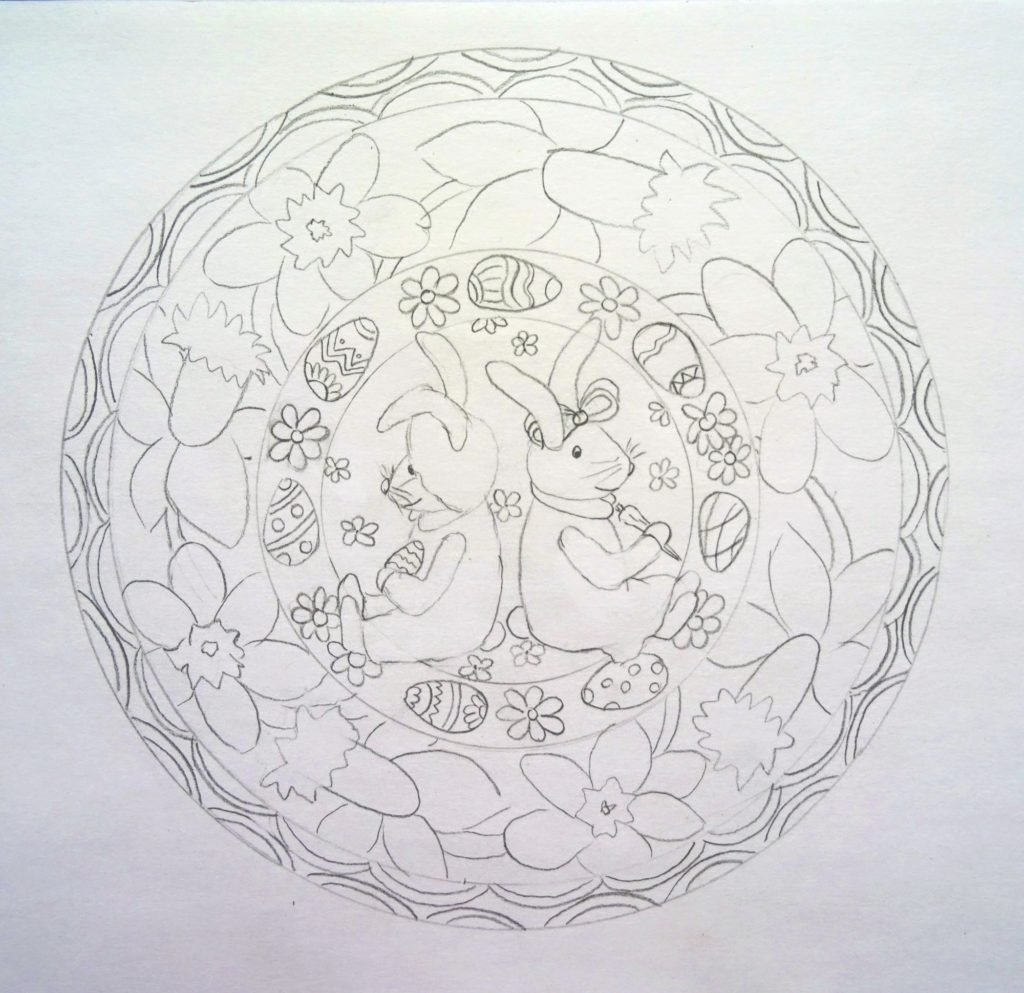 Wednesday, March 25 and March 28: Easter Mandala
Materials: paper, pencil, coloured pencils or markers, compass (if you would like to create your own mandala)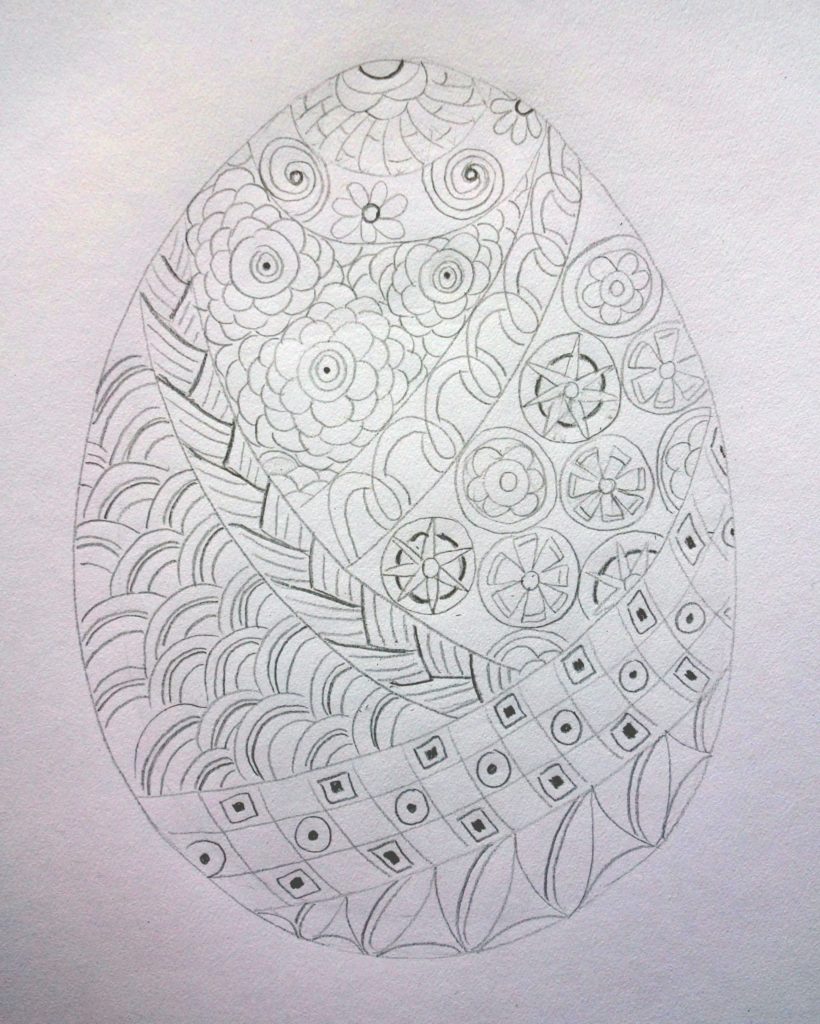 Wednesday, April 1 and Saturday, April, 4 : Easter Doodle
Materials: paper, pencils, coloured pencils or markers
Crafters Afternoon: Friday, from 3:30 pm to 5:30 pm, $5/person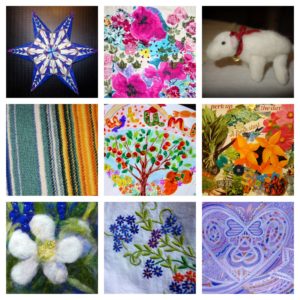 You bring your own crafts or needlework, I provide tea and coffee. We will be chatting, sipping a hot beverage and crafting. I love bringing people together to have fun and to connect.
Art Cafe: Sunday, from 3 pm to 5 pm, $10/person
Cancelled: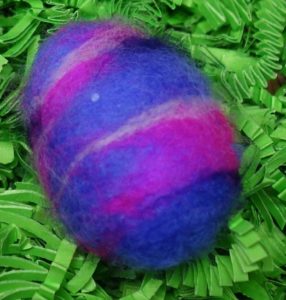 April 5, 2020: Felted Mini Eggs
Please join me for an afternoon of socializing and playful art. We will spend time together enjoying some goodies, chatting, and creating felted mini Easter eggs that make beautiful decorations for your home and are also lovely gifts. No experience is necessary. All materials are included.
May 3, 2020: Spring Mandala
A photo of the project will be published by the end of March.
Cancelled: March 21, Felted Bunny Workshop, from 1 pm to 5 pm, $100/person
During this four-hour workshop, you will learn how to create a needle felted three-dimensional bunny.
All materials are included. The maximum number of participants is 8. Pre-payment is necessary to reserve a spot. You will be able to take the artwork, your felting needle and a foam cushion home after the workshop. No experience is necessary.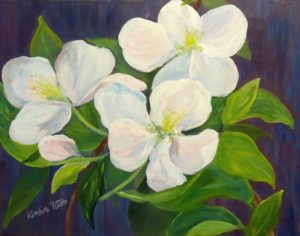 May 23, 2020: Apple Blossom Painting Party, 3 pm to 5 pm, $35/person
I will guide you in the creation of an apple blossom painting that will keep these delicate blossoms fresh to bring joy to your home. All materials are included. No experience is necessary. Come to have fun and meet like-minded people! Registration deadline is May 21, 2019, at 6pm.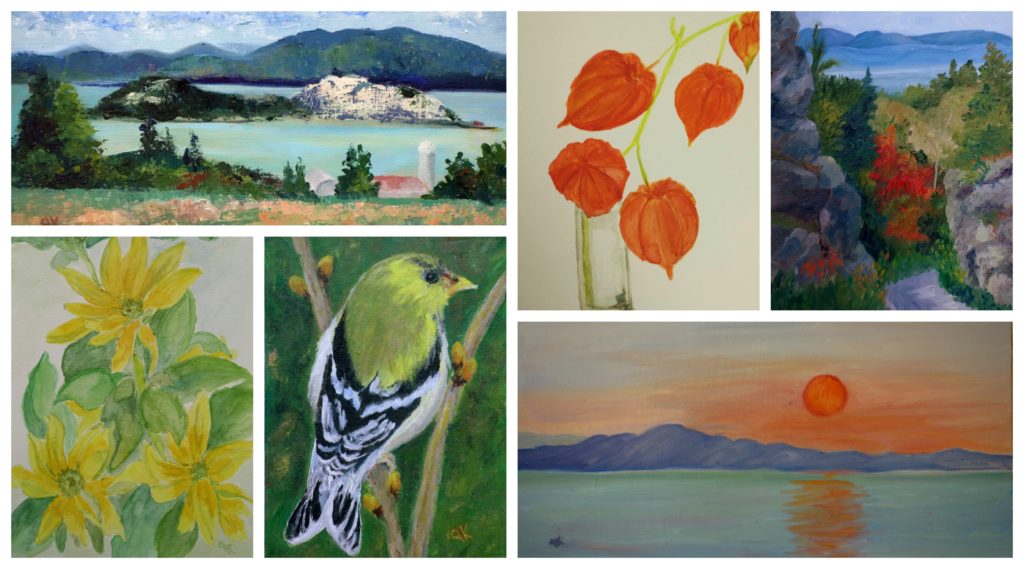 Course:
Tuesday, April 28, May 12 and 26, 2020, from 9:30 am to 12:30 pm: Introduction to Painting with Watercolours, Acrylic and Oil Paints
$150/person (all materials are included, 4 – 8 students)
We will be painting with different mediums to help you find out which medium is best suited for you. You will learn the basics of composition, colour mixing and paint application techniques. Classes are held every second week to give you time to finish the paintings at home if necessary. I will be available for you by email during this period to help you with any problems.
Courses run through the City of Ottawa
Registration starts on March 4, 2020.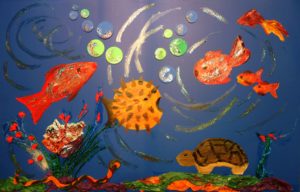 Mixed Media Mixing It
Your child's creative imagination will run wild in this dynamic and creative class. Kids will explore different mediums like ink, pencil and paint; and artistic styles and techniques like drawing, painting, collage, three-dimensional work and more.
Mar 31-Jun 9, 10 classes, Tue, 7 pm-7:55 pm, $135.25 1533281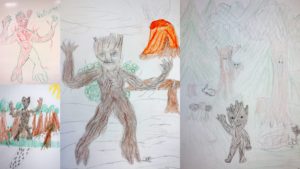 Cartooning and Comics
A young and free imagination can give cartoons personality – so watch characters and comic strips come to life! Draw and animate characters through studying figures, facial expressions, actions, perspective and using specialized illustration techniques.
Tue, 6 pm-6:55 pm, Mar 31-Jun 9, $135.25 1533272
8 yrs-12 yrs, 10 classes
Wed, 6 pm-6:55 pm, Apr 1-Jun 10, $135.25 1533520
5 yrs-7 yrs, 10 classes
Wed, 7 pm-7:55 pm, Apr 1-Jun 10, $135.25 1533524
8 yrs-12 yrs, 10 classes
Reviews:
"Kerstin Peters's workshops have helped me to become very creative.  Kerstin is a multi-talented artist who loves art and people.   In my case, she helped me see my potential, become more confident and daring as I learned and experimented.  That is an amazing gift!  Expressing myself through art (painting, collage, felting, mixed media) and enjoying art generally now enriches my daily life."
Francine (young retiree)
"I love Kerstin's artworks. I have attended a few of her short workshops & love her versatility in so many different mediums. I have found a couple of things I really enjoy."
Cynthia