Events & Courses

To register for any of the events, please click on the event title or in case of different registration options on the applicable option to be directly transferred to the registrations page. All times are stated in Eastern Time. All fees are stated in Canadian dollars. As soon as you have registered, I will send you the link to the event. The registration deadline is at 10 pm the day before an event except otherwise noted. You will find more information for each event and the list of materials on the registration page.
Special Event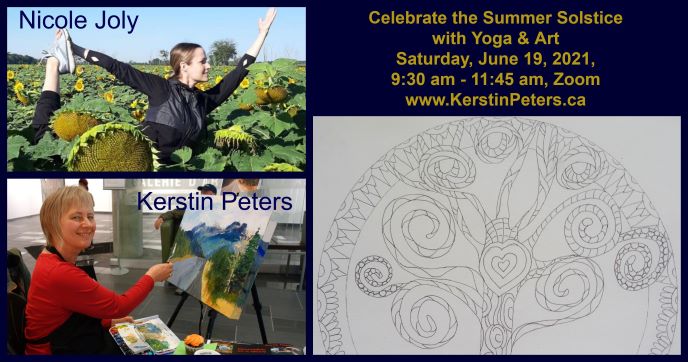 Celebrate the Summer Solstice with Yoga & Art
Saturday, June 19, 2021, 9:30 am-11:45 am, Zoom
$40.00/person
Registration: min. 6, max. 12 participants.
Registration deadline: Wednesday, June 16, 2021, 12 pm
The summer solstice brings a time of positivity. It is a time to connect with nature and see ourselves not as one but aligned with nature. The solstice marks the longest day and shortest night in the northern hemisphere. We are at the midpoint of the growing season. It is a time to check in now and see how the seeds we have planted are doing. We continue to tend to the seeds we planted, practically and symbolically. Nurturing that which we wish to grow.
Our Hatha yoga practice for all levels will focus on bringing balance, physically and energetically. Tuning in to the subtle energetic cycles or chakras in the body, we will harmonize with their associated elements of earth, water, fire, and air. We reaffirm our connection with nature.  Following our asana practice, our guided meditation will tune in to each chakra and its attributes. Chakras are symbolic energy wheels within the body that can be felt or sensed. They relate to our physical and emotional states of being. There are seven main chakras along the spine. For example, the Manipura chakra or navel centre located in the belly is the element of fire. The sun resides here, sparking our motivation and ability to follow through and get things done. When in balance, we feel energetic, have a strong sense of self-worth and confidence. The solstice is an ideal time to connect with this sun element. And we will check in on each chakra as all these elements work together to bring stability, balance and light.
A mandala, which means "circle" in Sanskrit, is a form without beginning and end, just like the universe. Traditionally, they represent the universe with an inner and outer world, reminding us that everything is connected. The mandala symbolizes balance and symmetry. Mandalas are not only beautiful but are often a means for meditation and prayer.
Creating a mandala is a way to express yourself, set intentions for what you wish to nurture and grow over the summer season using colour. During our time together, we will experience relaxation and re-energizing that are associated with colouring the mandala. Adding colour according to your mood and personality helps calm down your mind, like during a creative meditation. Feel free to add positive words and affirmations to create a visual reminder that you can view daily to manifest your intentions.
Your Teachers:
Nicole Joly has been teaching yoga for over 15 years. After the serendipitous meeting with her teacher, Yogi Vishvketu, she has taught various styles of yoga. She contributed to yoga teacher training certification courses at local studios, community centres, and private classes. Nicole grew up as a competitive dancer and equestrian with a love for nature. The draw of yoga was a natural fit with its philosophy, physical movement, meditation and connection to nature. She offers an inquisitive approach to yoga practice with a sense of inclusivity, curiosity and joy. Her intention in teaching is to provide a supportive environment for students to explore their yoga practice. When not teaching, she can be found with her many animals, enjoying the outdoors, eating dark chocolate and taking as many yoga classes as possible.
After Kerstin Peters immigrated to Canada more than twenty-five years ago, it took her many years to make Canada her home. Finally, when she returned to art to express herself, she found new friends and fell in love with the Canadian landscape. Kerstin enjoys the solitude of painting in her studio as much as painting with friends in nature. Kerstin also aims to bring people together to create a supportive community. Aside from sharing her passion for art, she also teaches German. Kerstin enjoys the peacefulness of nature when walking her dog. She loves to keep fit with Yoga, Zumba, and weight training.
For further information, please contact Kerstin at info@KerstinPeters.ca or Nicole at nicolesjolyyoga@gmail.com.
Registration starts on May 1, 2021, for the summer programmes:
Lotus Painting Party, June 27, 2021, 3 pm – 4 pm
Zoom, a minimum of 4 participants/a maximum of 8 participants,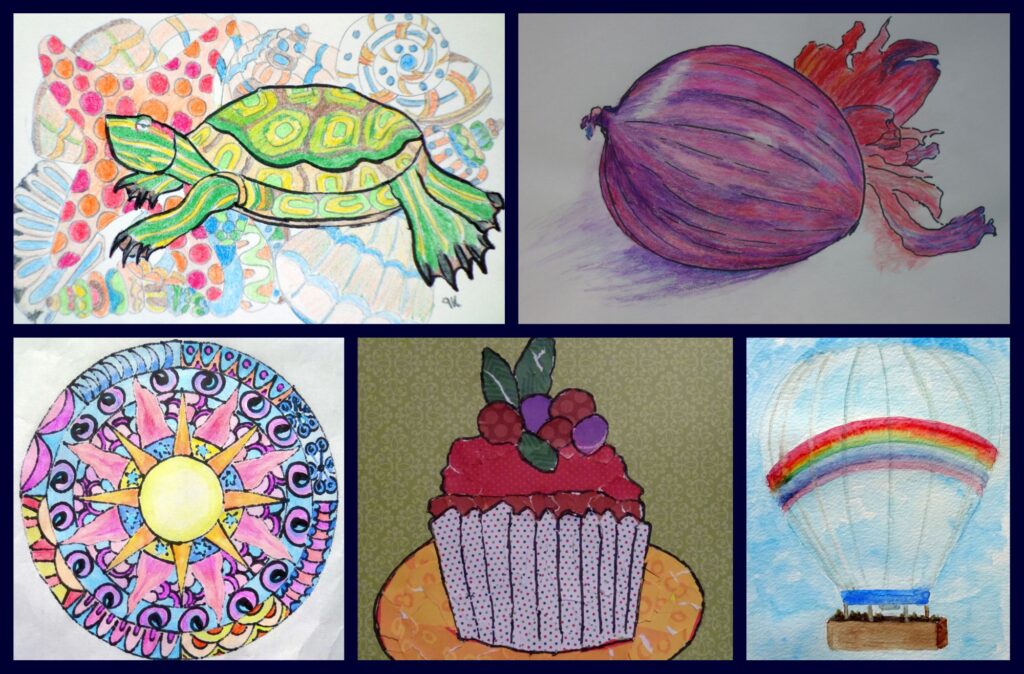 Unleash Your Creativity Family
July 20 to August 24, 2021, 6 pm – 7 pm, Zoom
a minimum of 4 registrations, a maximum of 8 registrations
no class on August 3, 2021
5-class family pass: $125
Would you like to experiment with your children with different mediums and subjects during the summer to relax, have fun and create happy memories? The participants will choose the projects. We will draw, paint and create ripped paper and mixed media art to expand our creative muscles and find joy.
Felted Experience – Felted Paintings
August 16 – 20, 2021, 1:00 pm 3:00 pm, Zoom
a minimum of 4 and a maximum of 8 people, $300.00/person
Early bird registration until May 31, 2021: $260.00
Kits for the workshops will be available for $70.
Bonus:
additional support and resources in my private Facebook group
30-minute private Zoom consultation
August 16 – 18: Lilies
August 19 – 20: Sunset or landscape of your choice
Registration for this even starts on August 1, 2021.
Sunflower Painting Party,
August 22, 2021, 3 pm – 4 pm
Zoom (or maybe in person),
a minimum of 4 participants/a maximum of 8 participants,
$ 15/person or $30/family for a virtual event
GERMAN:
For my Learn Basic German Through Art Courses please go here.
Courses run through the City of Ottawa
The City of Ottawa does not offer any art courses in their recreation centres until further notice.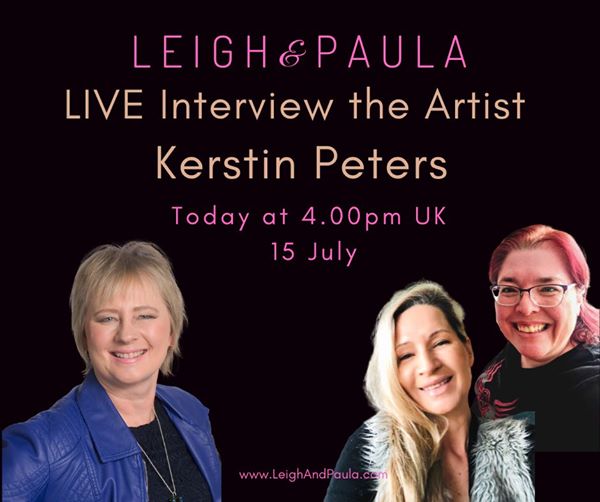 To see the recording of this interview please go here.
Reviews:
"Kerstin Peters's workshops have helped me to become very creative.  Kerstin is a multi-talented artist who loves art and people.   In my case, she helped me see my potential, become more confident and daring as I learned and experimented.  That is an amazing gift!  Expressing myself through art (painting, collage, felting, mixed media) and enjoying art generally now enriches my daily life."
Francine C. (young retiree)
"I love Kerstin's artworks. I have attended a few of her short workshops & love her versatility in so many different mediums. I have found a couple of things I really enjoy."
Cynthia W.
"Kerstin is a patient and meticulous instructor. It's a A joy to attend her classes."
Cara Hancox
"Lots of fun and not intimidating . Kerstin makes it easy."
Marilyn Kasian
"Kerstin is an inspiration for artists. Thank you."
Diane Charlebois