Exhibitions/Shows
Attention: Many City of Ottawa municipal facilities are still closed. Due to the closure the following exhibitions have been extended:

Jan 13 to September, 2020: Winter Inspiration, François Dupuis Recreation Centre, 2263 Portobello Boulvard, Ottawa,ON, K4A 0X3, Arteast group exhibition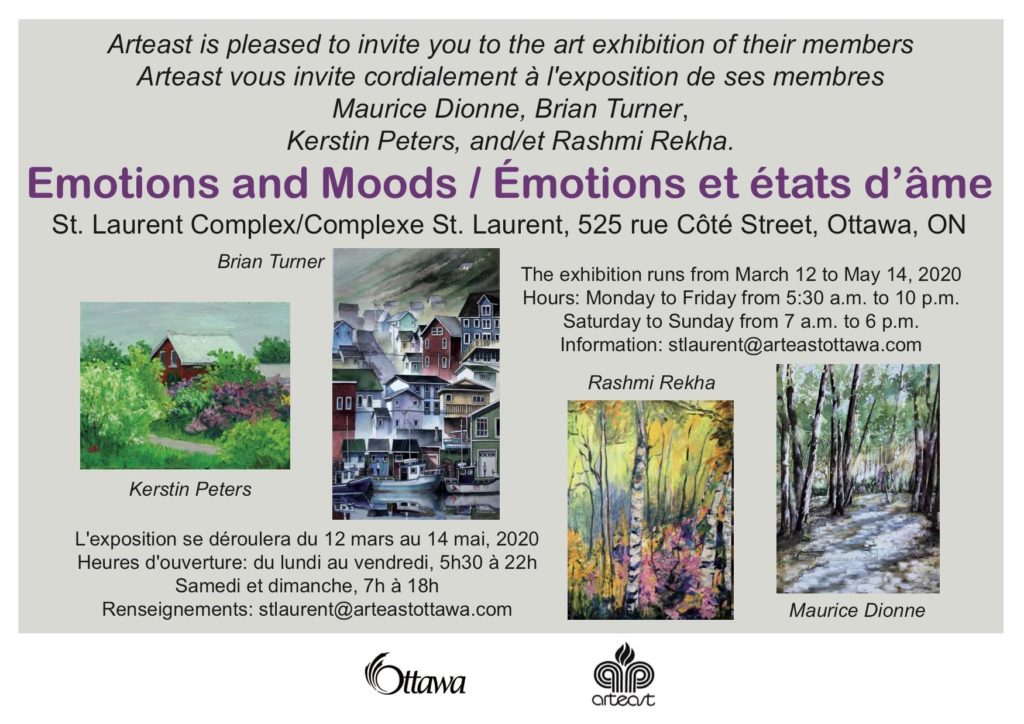 March 12 to December, 2020: Emotions and Moods, St. Laurent Complex, 525 Côté Street Ottawa, ON,  K1K 0Z8
Postponed to the fall: April 18 and 19, 2020: Navan Fine Arts Exhibition and Sale (10th Anniversary), Navan Arena, 1295 Colonial Rd, Navan, ON, K4B 1N1
You are always welcome to make an appointment with me to see paintings from my website at my studio. You can buy any of the paintings for sale directly here.

Shipping costs are charged separately depending on the destination. There is no charge if you pick up the artwork.